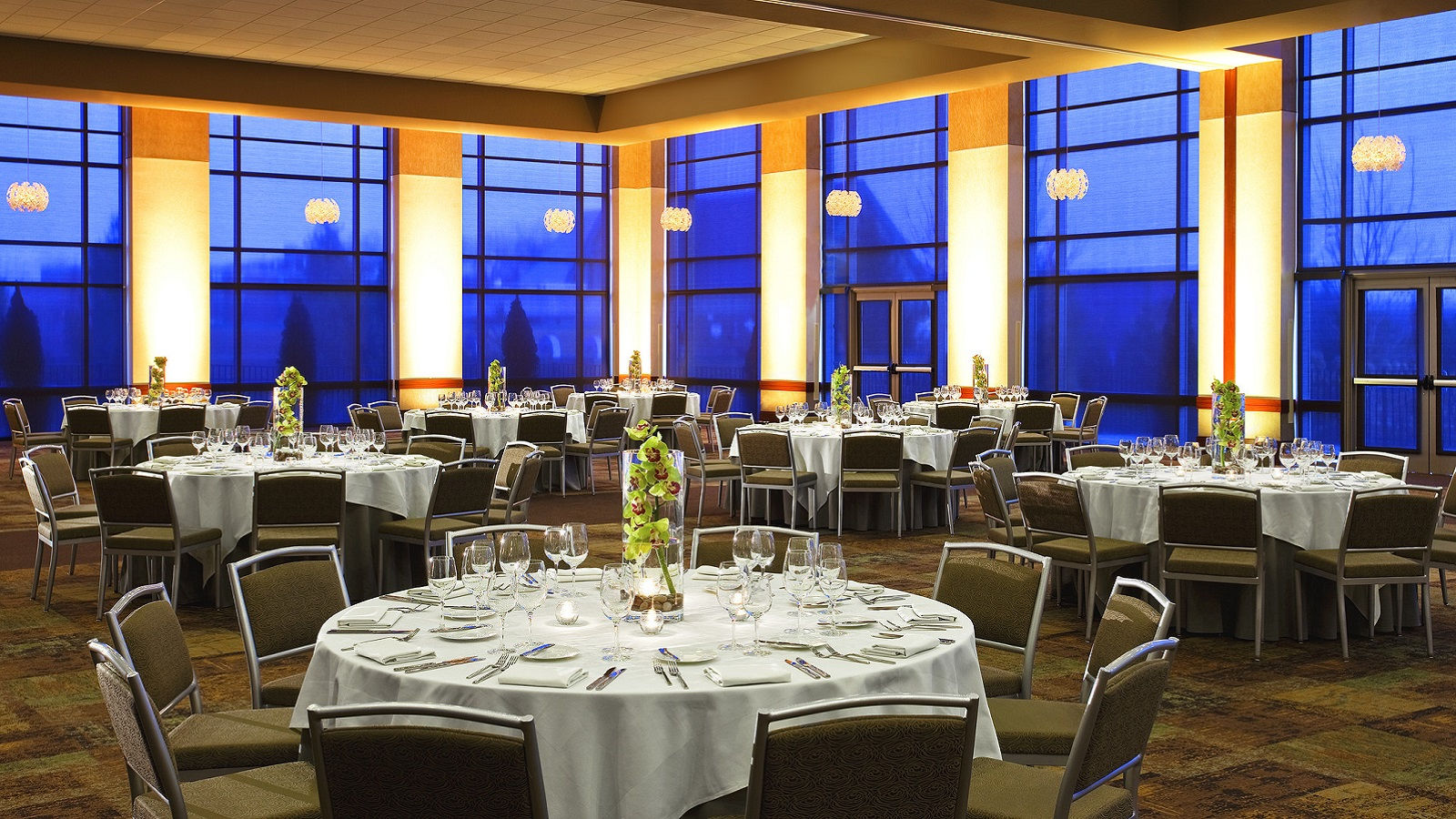 Here at The Westin Lombard Yorktown Center our goal is to ensure your special day is an incredible experience for all attending. Our wedding professionals will work with you to ensure your wedding day is a perfect and memorable celebration. Please see some of our wedding testimonials below.

Thank you for all your help last night and throughout planning. The day ran smoothly and couldn't have been better. Brady and I truly appreciate you and the Westin for a perfect night :) Please thank the entire staff for us!!
-Clare P.
Hi Sue!
We can't thank you enough for all of your help in making our wedding a spectacular event! We had such a wonderful time and are just so ecstatic.
Thanks again for everything - you ALL were phenomenal!
Best,
-Michele L.
Hey Sue! Just a note to thank you and the entire staff at the Westin for making the Kelly/Carr Wedding so Wonderful! Everything was perfect!Thanks again! You guys rock!
Thank you for all your help with our wonderful event. We are still getting compliments. You and Sue Spivak and all the staff at the Westin were terrific to work with. I will be in the rest of the week to await the "bill".
Merry Christmas to you and yours,
-Dayle
Our contact person, Sara Blankestyn, was absolutely a dream come true to work with. She was our initial contact person as her main responsibility is sales. Sara was always available to answer our questions and truly went above and beyond to make my daughter's once in a lifetime day absolutely perfect. During the event Sara was there when we needed her and became unobtrusive when we didn't. She is the epitome of professionalism while providing personal service.

I used to own my own special events company and understand the long hours and attention to detail that can make or break an event. I would work with Sara Blankestyn again in a heartbeat.

Thank you for giving me this opportunity to thank Sara and Starwood for one of the best days of my life.
-Janette E.

Cheryl and I thank you guys so much for our 25th Anniversary Celebration on Saturday. The service that was provided by Sabrina and Joseph (I hope I have his name right) was five star excellent! They took care of our guest very well. They accommodated and swiftly responded to all of our needs. The food was delicious and our guests has nothing but compliments for the Chef. And of course, everyone enjoyed the bar service and the bartender was great!

To Jennifer, thank you so much for caring and responding to all of our questions and concerns, and always being there for us. You always made sure that we were happy (especially me (smile)). Up to the start of the event, you made sure that we had everything we needed and we are so grateful for your "caring" service. You provided both of us with such a tremendous peace of mind before and during the celebration. All we had to do was look forward to enjoying the celebration, which is what you originally promised. You truly delivered on your promise! We appreciate you!

To Sara, thank you so very much for working with us from the beginning of this process, being patient with us and dealing with our many changes until we could finally settle on our big day. You were so gracious, accommodating, and professional. Both Cheryl and I could see and feel that you also cared so very much that our celebration would be a success. We appreciate you as well!

To everyone: We are so humbled by the success of our celebration! This celebration exceeded all of our expectations. All of our guests that we have spoken to had a great time! We could not have imagined everything being as great it actually turned out to be! We truly thank and appreciate deeply all that everyone did for us!
-Carl and Cheryl H.

Sara,
Thank you again for all your help. You and Khulood exceeded my expectations and provided us with a memorable evening!!! Everybody at the Westin was very helpful and accommodating. Thanks Again!
-Eli
Khulood & Sara,
Thank you also for all the efforts on behalf of the Westin. All the details and plans came together beautifully. We received countless compliments on so many different parts of the evening. Thank you one and all!
-Chris R.
I wanted to e-mail you before we left for our honeymoon, but didn't get a chance to. I just wanted to let you know that we really appreciate everything you did for us and for all your help! Our wedding turned out Great! It was really more than I had expected, I personally feel that it was perfect! I know that you helped in making it perfect for me!
-Rita

Hi Khulood -

We got back from our honeymoon and it was amazing!!! But we just wanted to thank you again SOOOOOO much for everything you have done for us over the past year...It has been so much fun working with you and you have done such a wonderful job with everything! We had the best wedding ever and you had so much to do with that....Thank you for all your hard work and thank you for making our wedding celebration so wonderful!!! You rock!!.....And thank you from the bottom of our hearts....You are the best!!!!
-Angie

Khulood,
Thank you again for everything you did over the past months to help make July 30th, a great night. Your staff operated in the utmost professional and courteous manner and took care of all requests (at least that I know of). Thanks again.
-Joel E.